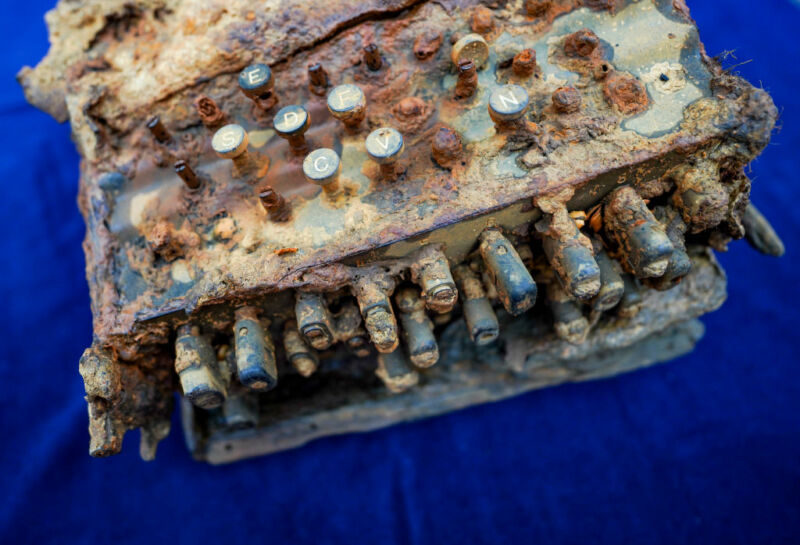 Divers scouring the Baltic Sea for discarded fishing nets have came across the rarest of finds: an Enigma encryption machine utilized by the Nazis to encode secret messages throughout World Struggle II.
The electromechanical machine was used extensively by the Nazi navy to encrypt communications, which usually had been transmitted by radio in Morse Code. Three or extra rotors on the machine used a stream cipher to transform every letter of the alphabet to a distinct letter.
The Enigma had the looks of a typewriter. An operator would use the keys to sort plaintext, and the transformed ciphertext can be mirrored in 26 lights above the keys—one mild for every transformed letter. The transformed letters would then be transcribed to derive the ciphertext.
Learn eight remaining paragraphs | Feedback