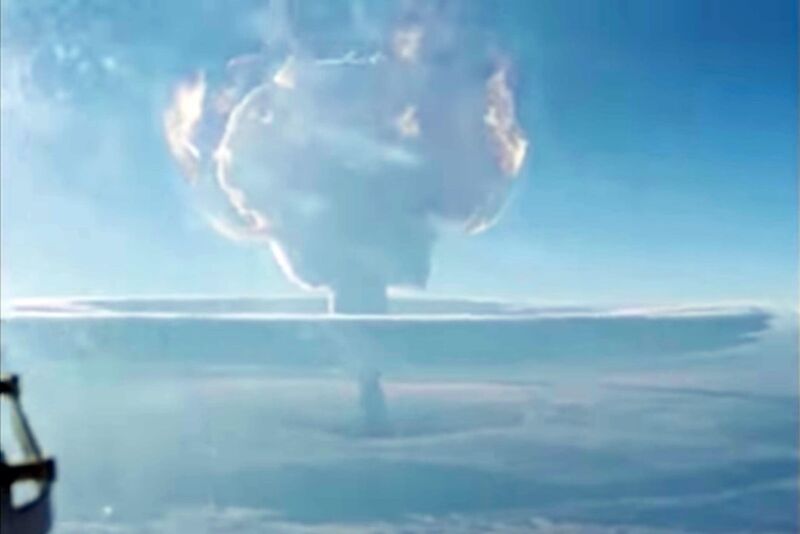 The detonation of the primary nuclear bombs over Hiroshima and Nagasaki in August 1945 is seared into our collective reminiscence, and the world has been haunted by the prospect of a devastating nuclear apocalypse ever since. Much less well-known however equally important from a nuclear arms race standpoint was the Soviet Union's profitable detonation of hydrogen "superbomb" within the wee hours of October 30, 1961.
Dubbed "Tsar Bomba" (loosely translated, "Emperor of Bombs"), it was the dimensions of a small college bus—it would not even match inside a bomber and needed to be slung under the stomach of the airplane. The 60,000-pound (27 metric tons) check bomb's explosive yield was 50 million tons (50 megatons) of TNT, though the design had a most explosive yield of 100 million tons (100 megatons).
The US had performed the primary profitable check of a hydrogen bomb (codename: Ivy Mike) in 1954 and had been pondering the event of much more highly effective hydrogen superbombs. However the Soviets' profitable check lent higher urgency to the matter. Finally, President John F. Kennedy opted for diplomacy, signing the Partial Nuclear Take a look at Ban Treaty on October 7, 1963.
Learn 28 remaining paragraphs | Feedback